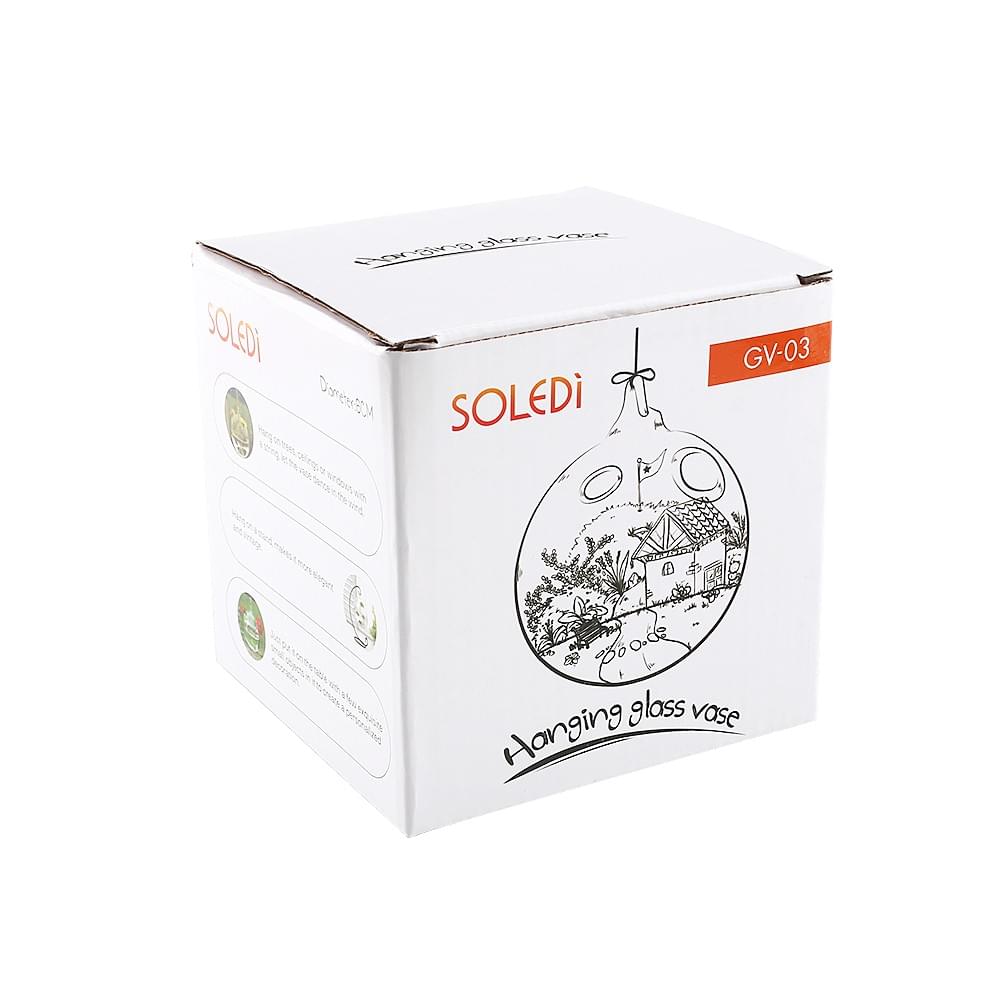 Soledi Hanging Vase Hot New Cute Clear Glass Stand Hydroponic Container Home Office Wedding Decor
Brand Introduction:
Soledi: The meanning of "sole" is sun. "di" stems from the Italian suffix of Monday-lunedì, Tuesday-martedì, Wednesday-mercoledì, Thursday-giovedì, Friday-venerdì.
So Soledi means everyday is sunny day with full of hope forever.
Product Description:
1.You can hang the glass vase in the bedroom, living room, office. It helps beautify and purify your house or office, a good decoration for you.
2.Material: Borosilicate glass. It will be more beautiful and eye-catching if you put some cobbles into it.
3.You can send it to you friends as: a practical present.
4.It can meet the acid-base resistance and corrosion-resistance. It features a fine thermostability, the temperature can be -20 celsius degree to 150 celsius degree.
5.Shape: round ball with two holes. Size: ball Dia.: approx. 10cm. Color: Clear
Package Includes:
1 x glass vase.